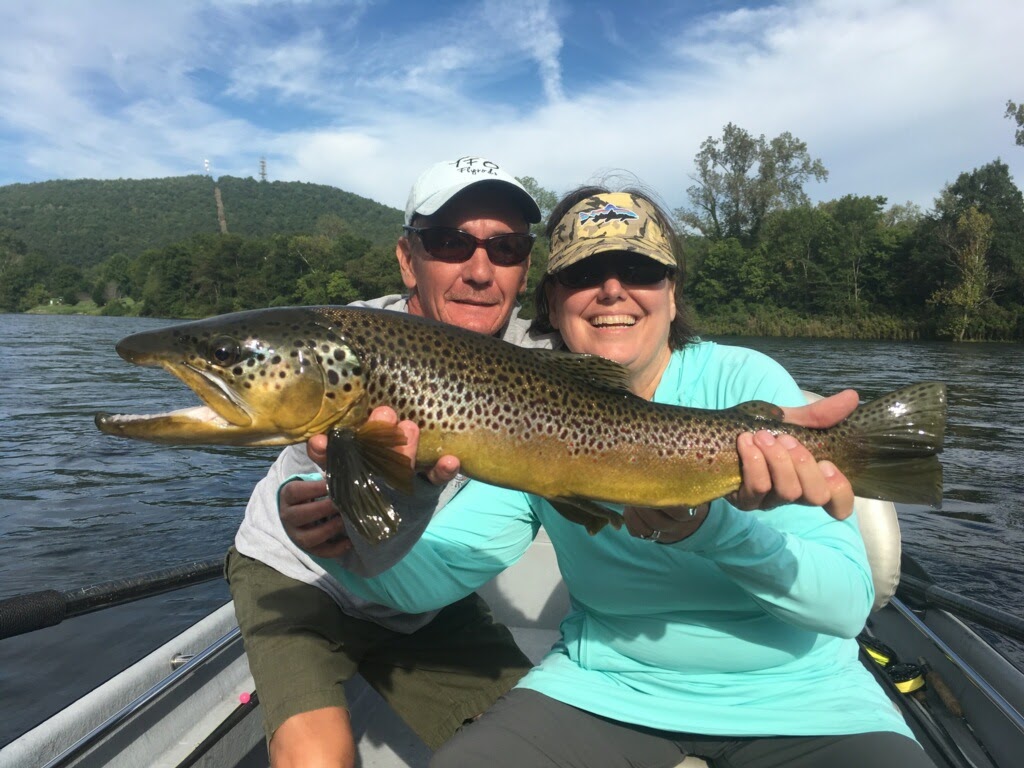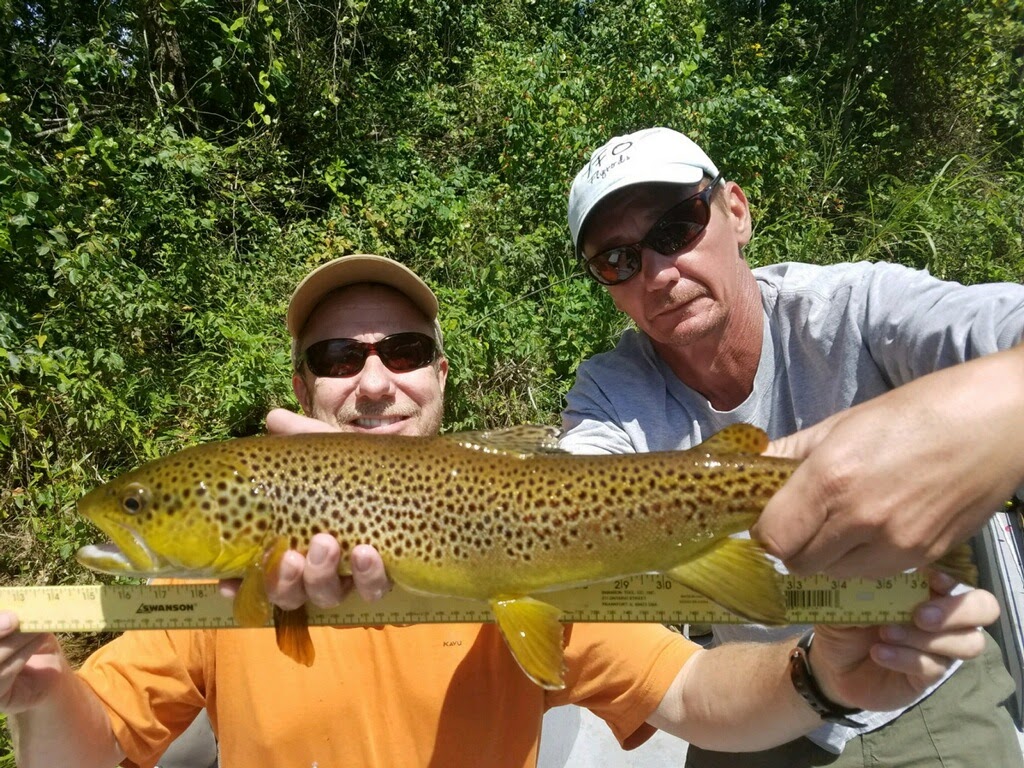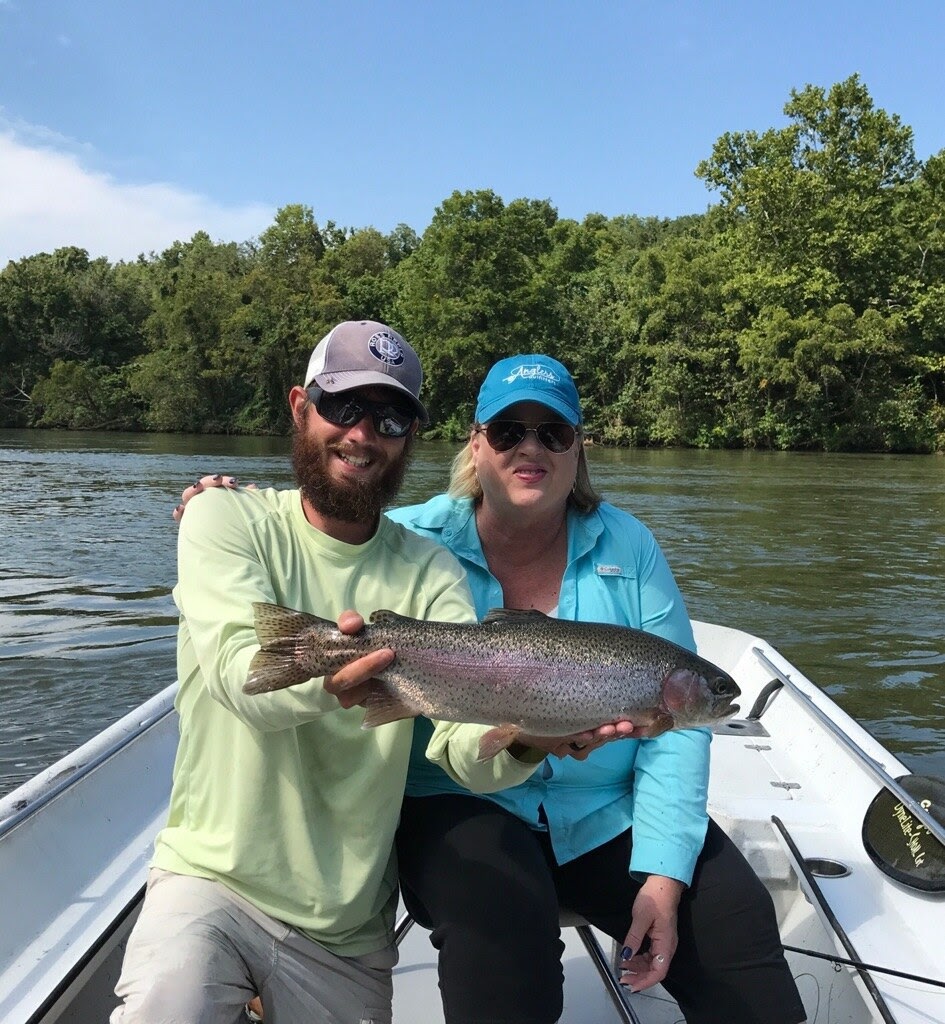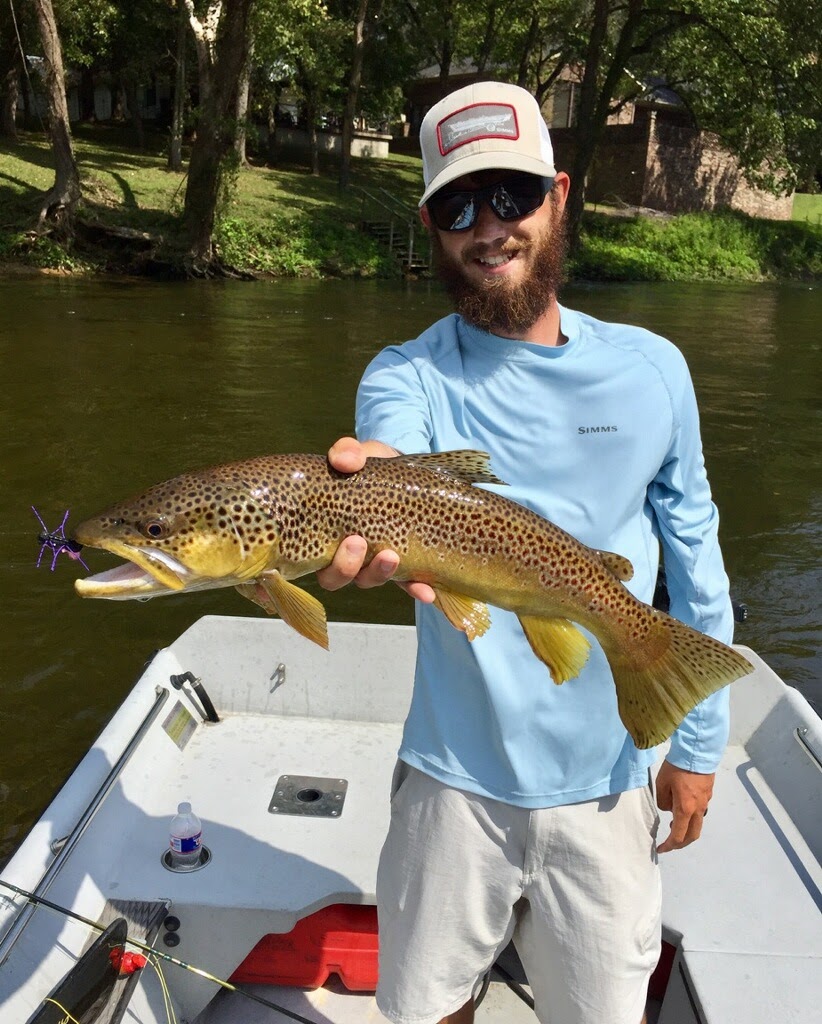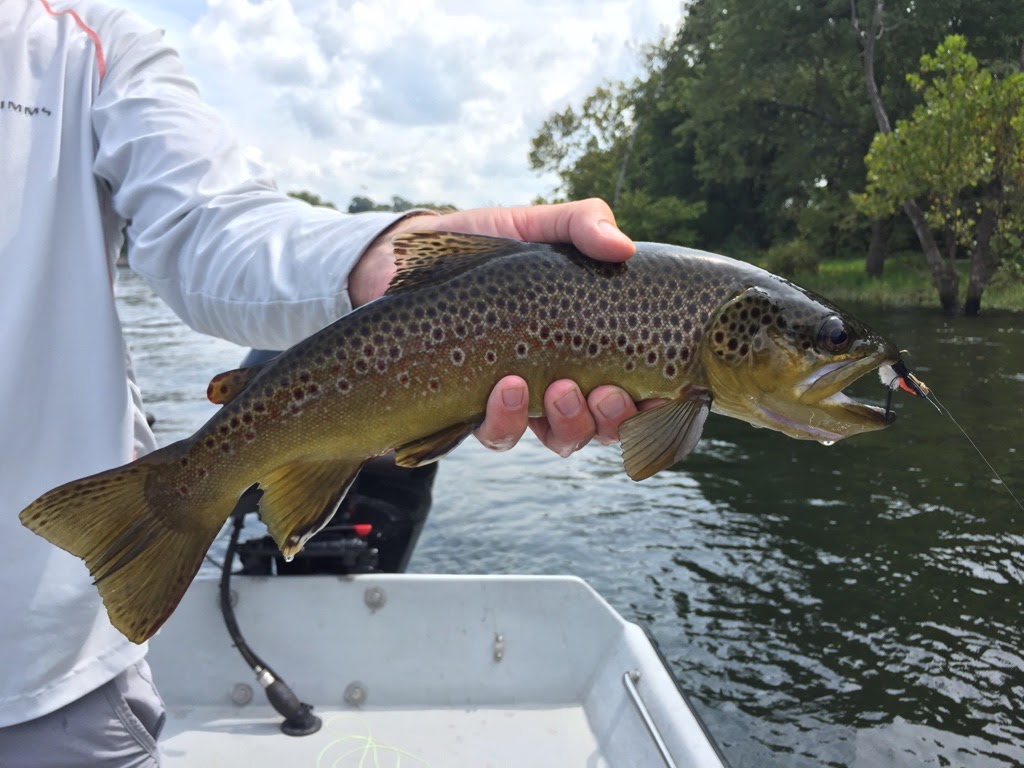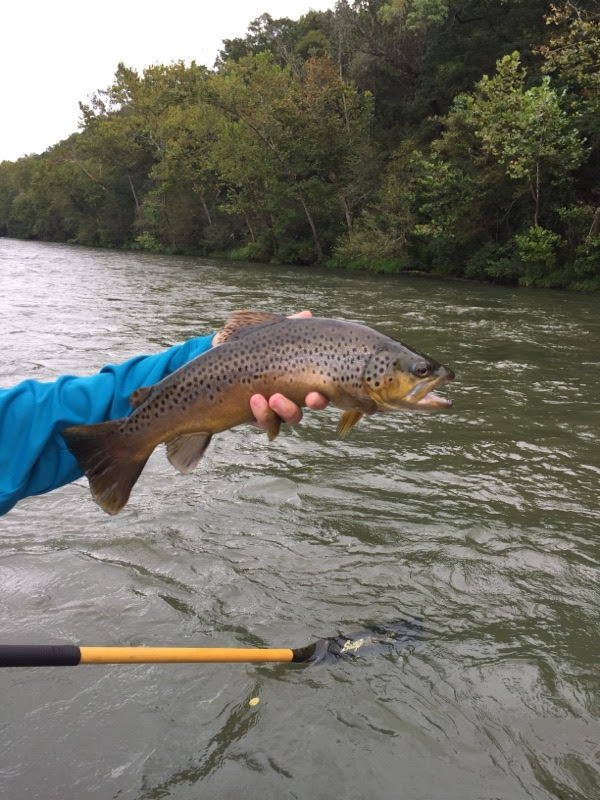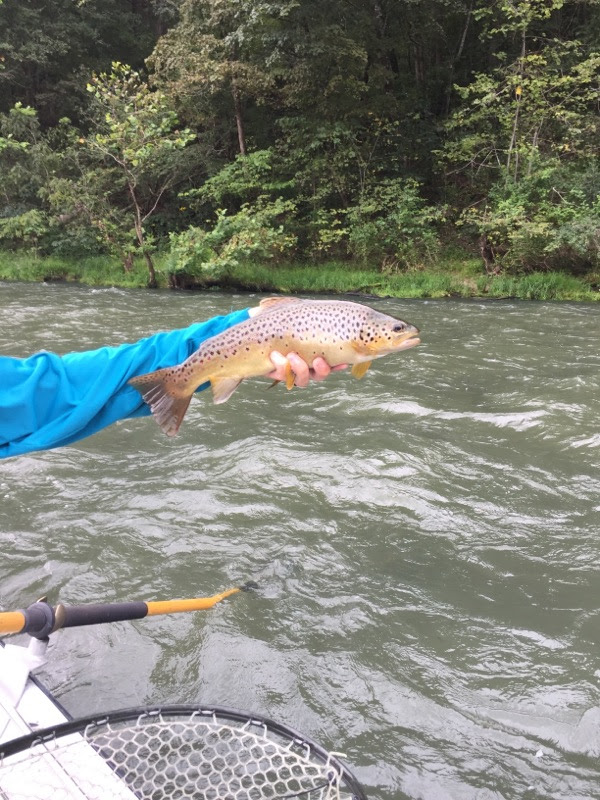 You may remember I promised to get back to fishing ….. well here ya go …. Clint Wilkinson (Two Rivers Guide) decided to go ahead and show off some really good Browns, his clients are definitely happy. Nathanael Ferguson (Two Rivers Guide, Ferguson Fly Fishing) also had some Happy people in the boat, plus took some time to fish with Brad Smith (Two Rivers Guide, ARHeadhunters) and we all know what happens when Guides have a day off, fish after fish, using different Flies and different methods to git em.
Brad and Nathan have both said that the Hopper bite has heated up, the Midge/Worm bite is still strong and the Streamer bite is continuing to produce nice fish ….. pick your method and all these guys can put you on fish …….
AGFC had their second meeting on Thursday evening, probably had 75 people attend and lots of information was discussed.
Lots of work is going on at the Hatcheries (State andFederal), and their probably going to stock a lesser number of fish, but are planning on increasing the average size from 11" to 12". This should increase the size and life expectancy of the stocker fish.
Couple things about the Catch and Release areas on the White, they are proposing to remove the Monkey Island C&R, but add to the Rim Shoals C&R. One option is to add approx. 1 mile to the upper end, other option to add 2 miles to the lower end. Either options extend the Rim Shoals Catch and Release area …. Possibly adding to the quality of fish, which is always good!
Seemed to be several different options to the Catch and Keep Limits. No change in the Length limits, or the number of Brook, Brown,Cutthroat that can be kept. But possibly One fish to be minimum 14 inches with a stringer of five fish, or One fish to be minimum 16 inches with a stringer of fish. What this means to me is "I can keep 4 stocker Rainbow, but that 5th one has to be whatever number gets chosen." Might mean that some Rainbows get a little more time to grow.
We'll all have to wait and see what finally gets approved thru the Commission but it was good to hear what the various people had to say many of whom earn their living on our rivers.
Lastly, Big Weekend up here in North Arkansas for those thatmay not want to Fish 24/7 …..
32ndNational Championship Chuckwagon Race will be Thursday 8/31 thru Sunday 9/3 This event includes the Chuckwagon Races, the Snowy River Race, Dances on Friday and Saturday nights, Western Trade Show (vendors) and Trail Rides see http://www.chuckwagonraces.com/for more details
White River Daysat Bull Shoals (Gaston Visitor Center) Presentations on the History of the White River, and a couple Float Trips. Contact the park for more details via email at bullshoalswhiteriver@arkansas.com
Grandpa and RamonaJones Banjo Weekend and State Championship at Mountain View. Workshops start on Thursday with the Championship on Saturday 9/2. Admission is FREE and the Players are competing for Cash prizes and State recognition. See http://www.ozarkfolkcenter.com/calendar-of-events/workshops/banjo-workshop.aspx for more details.
The one and only GreatSouthern Stone Skipping Championships at Fairfield Bay on 9/2 for Adults and Children. Money raised is to support Arkansas Food Bank and its member pantries. Check them out on Facebook "Great Southern Stone SkippingChampionships" …. Folks they are going to give away $250.00 for 1st place in the Adult Division …… I mean $250.00 ….