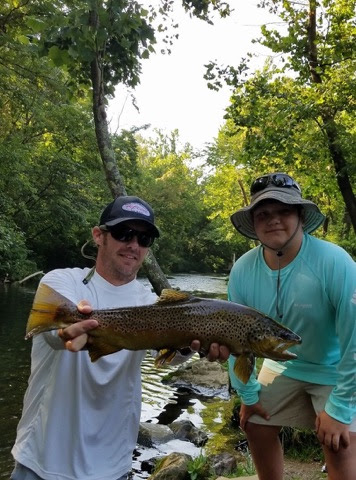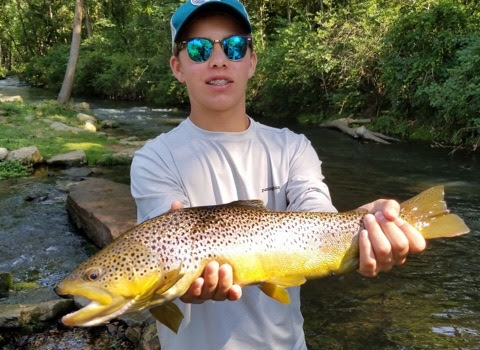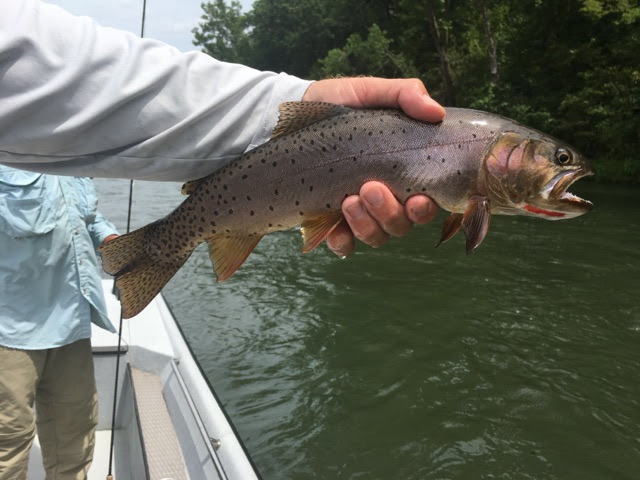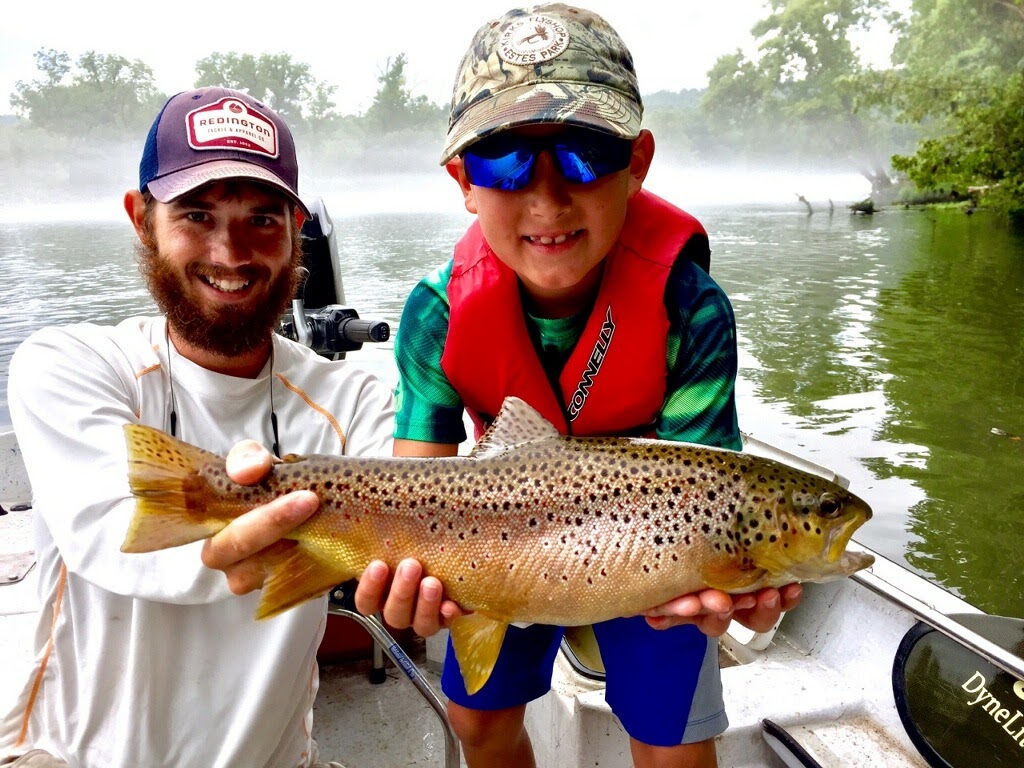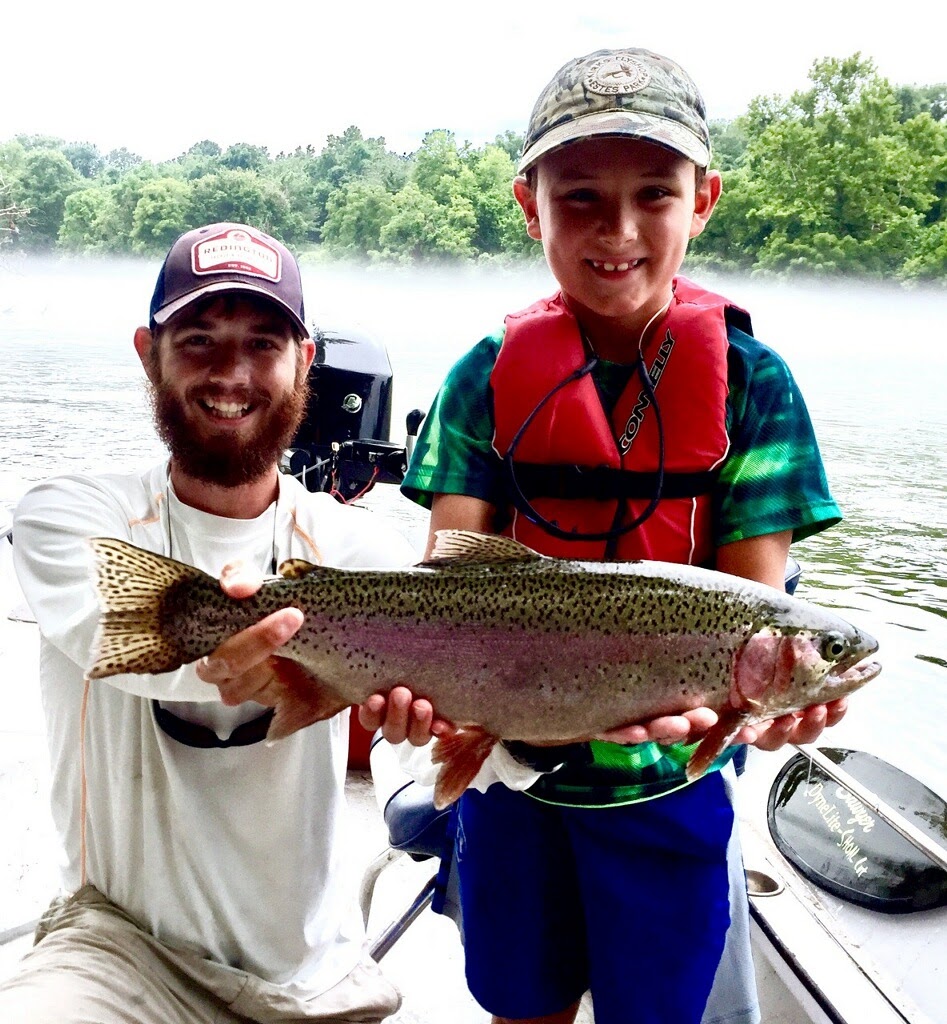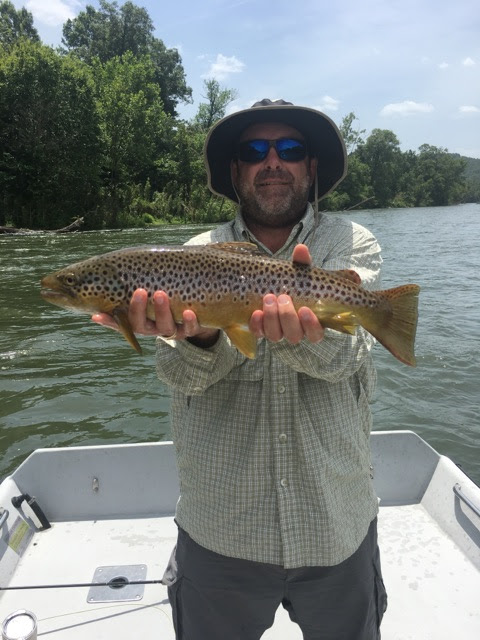 Yep, I'm late …. You may have noticed that I try to get these updates done on Tuesday evening and Thursday evening …. If you didn'tnotice ….. It's okay, cause I didn't make it on Thursday evening …. So here goes
Brad (Two Rivers Guide, ARHeadhunters) and Nathan (Two Rivers Guide, FergusonFlyFishing) have been busy this week, take a look a tthe photos …. Dominic (Two Rivers Guide and Owner/Operator) had a Jane and Pat one morning, but didn't get a photo of Jane's First Fish on a Fly Rod, gonna have to talk to that boy …. I can't say much cause he is the "Boss" but you guys … that's a different story, if you get the Hint
Brad got to play in Dry Run Creek (http://www.norforkhatcheryfriends.org/hatchery_waters/view/1)with a few younger folks and they did really well …. Oh, to be under 16 and know about this place!! Not sure how big these fish are but we all know that these young folks will remember them for a long, long time. One piece of advice, When a youngster catches a good fish (big or small), get a good picture, clip that fly, make a Framed print of the photo, attach the Fly and display it where everyone can see it. While it's a great conversation piece, it's also a great way to show your pride in that youngster! They'll always remember that you thought enough of them and that day to go the extra step to show it off.
Brad also had a couple good days on the "Big River" (see more photos) with another Nice Bonneville coming out to Play, but Nathan had 9 year old Davey and his Dad in the boat …. Davey must have "schooled" Dad, what a proud day for Dad … betting the conversation on the way home was fun to listen to …. Also bet Dad doesn't care that he didn't get his picture taken …..jus sayin ....
Summer Break is almost over for the Kids, get em out there one or two more times!
The National White River Canoe Race is going on, our local Baxter County Bulletin paper has a nice article (http://www.baxterbulletin.com/story/news/local/2017/07/27/fog-missing-landmark-cant-sink-white-river-racers/517319001/) about the first day leg ….
Due to the heat in other areas of the region and the race, River water levels are a little high. Lakes are still well above Power Pool. If you're not going to the Creeks (http://www.ozarkpages.com/cgi-bin/stages.pl?ST=level), best bet is to get a boat or hire a Guide (https://tworiversfly.com/guides/view/12/about-us).There are small areas of wading opportunities here and there but they are very limited. See the SWPA Forecast for what they think they are going to release (http://www.swpa.gov/generationschedules.aspx) and for the River generations (http://www.swl.usace.army.mil/Missions/Water-Levels/Real-Time-Data-Reservoir/). Look for this generation schedule to stay until Summer ends …. Just the way it is ….
Check out our July 2017 gallery on the website (https://tworiversfly.com/gallery/view/7/july-2017)for all the photos …. You could be next! And Come by the shop, we'll try reallyhard to make yours a Great Day on the water!