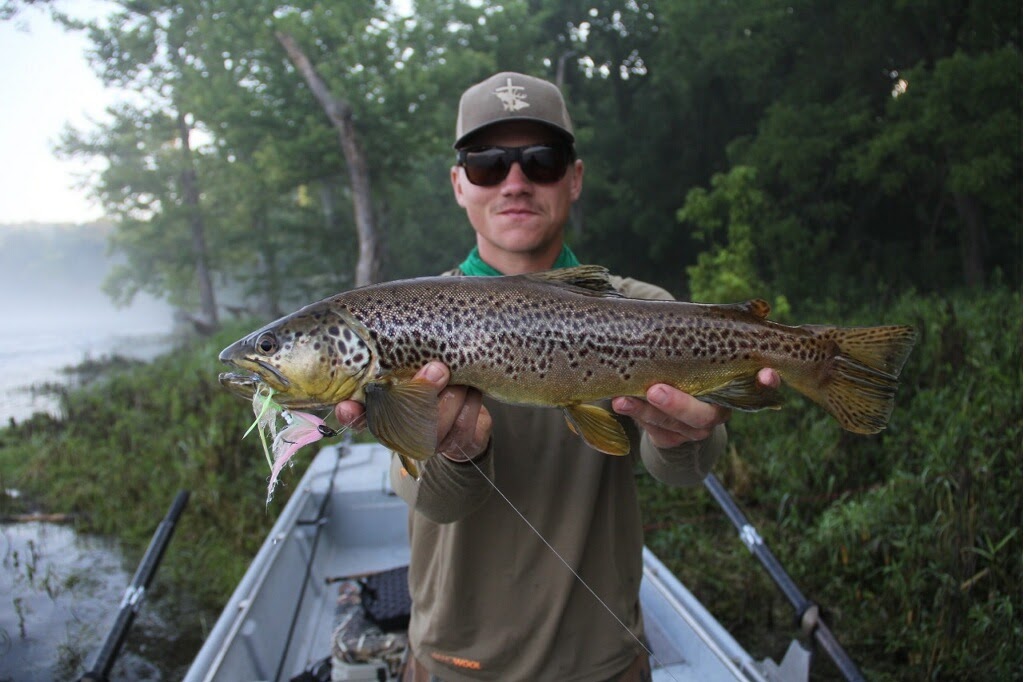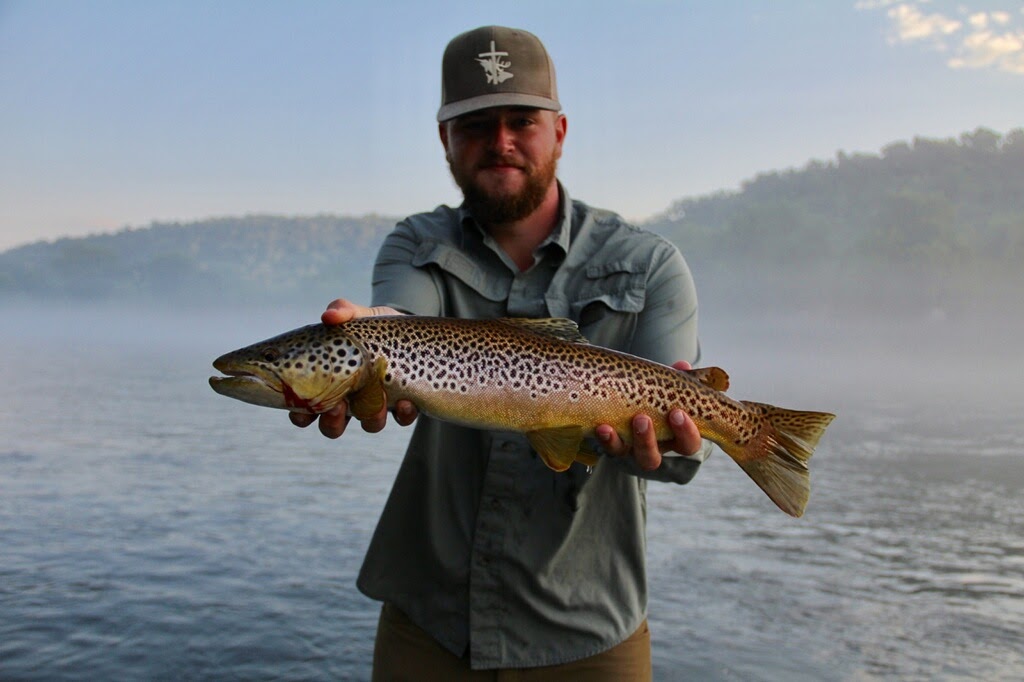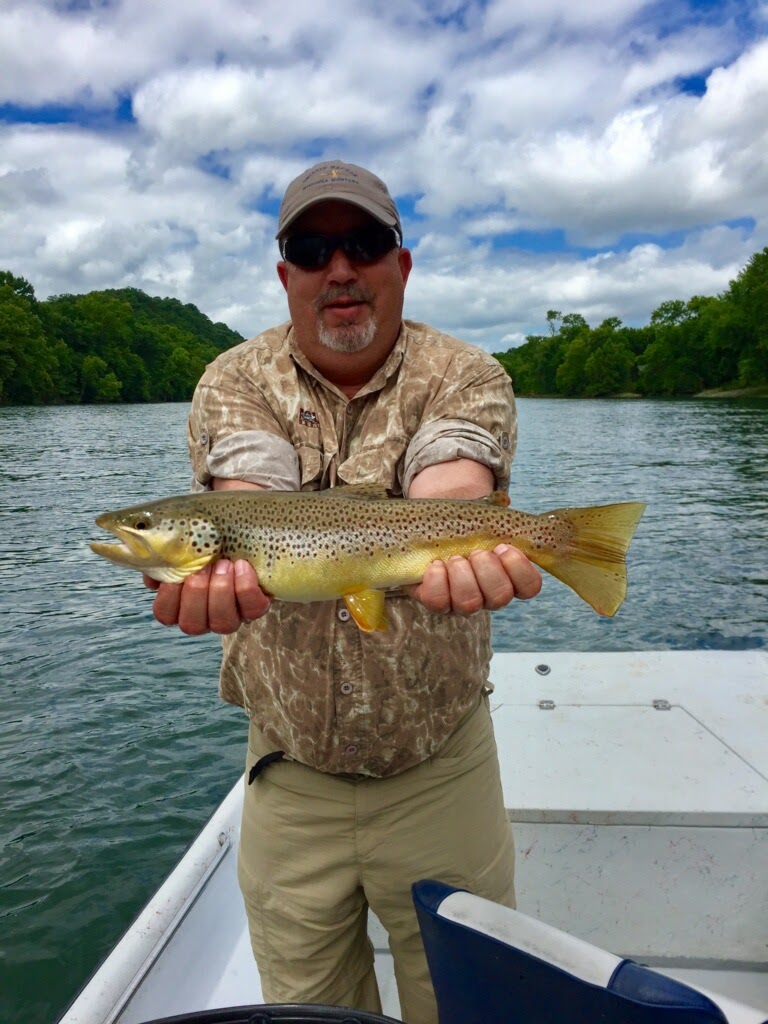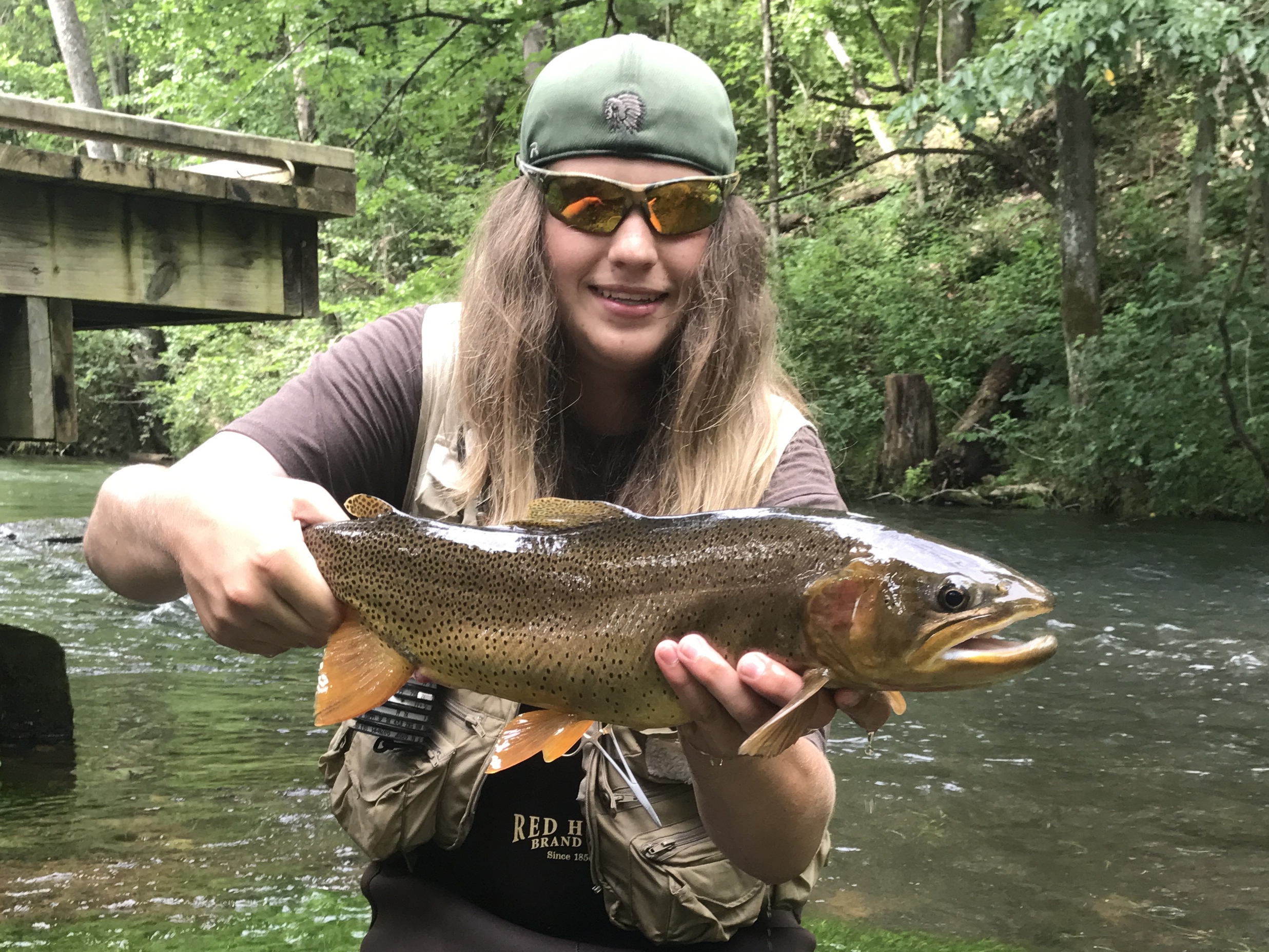 As you can see Barry Annalora (Two Rivers Guide) and Nathan Ferguson (Two Rivers Guide Ferguson Fly Fishing) have been pretty consistent this last week, above are some of their photos. Also the last photo is a 15 year old young man (Hunter) from Oklahoma that has "forced" his parents to come over, so he could fish Dry Run Creek. I'm pretty sure we'll see more photos of him, much to the chagrin of his father. By the way, see our Two Rivers Gallery June 2017for all photos sent in by the guides, and customers …. Saturday starts a new month, but you knew that didn't you.
If you have the USACE app on your phone, Please don't pay any attention to today's White River numbers …. Sumpin must be broke …. Cause, It just ain't right …. Check out our website for Webcams that will tell you thetruth (Two River Fly Webcam Links). Speaking of flows, Norfork is still Wadable each morning, so if you want to wade get out there early, fish until the water starts coming up then go have Breakfast or Brunch. Hoping that they will let the low water stay until later in the day …. But I'd suggest skipping that early meal and catch some fish first ….. that's just me, but I don't miss many meals. As always check the River Flows, Creek Flows, SWPA Forecast before planning your day (with the exception of today on the White).
This time of year Cicadas, Grasshoppers, Squirmy Worms, Nymphs, Streamers and many other things are all working. For a really memorable day, contact us (870.499.3060) for a Guide Trip, we all know these guys will work hard to get mucho fish in the boat for you.
If you're looking to entertain the family:
July 3rd Norfork Lake Fireworks (http://www.norforklakechamber.com/fireworks.htm)starts at Dusk
July 4th Jubilee in the Park at Bull Shoals Park ….
All day family event, check http://enjoymountainhome.com/events/home/look at July 4 for more information
Jul 4th Evening the Bull Shoals Fireworks Display at Bull Shoals State Park starts at Dusk
Ozark Folklore Society and Ozark Folk Center always have things going on, every weekend in Mountain View.
Gonna be a Big Weekend up here, come on by we'll try real hard to make yours a "Great day on the Water!"