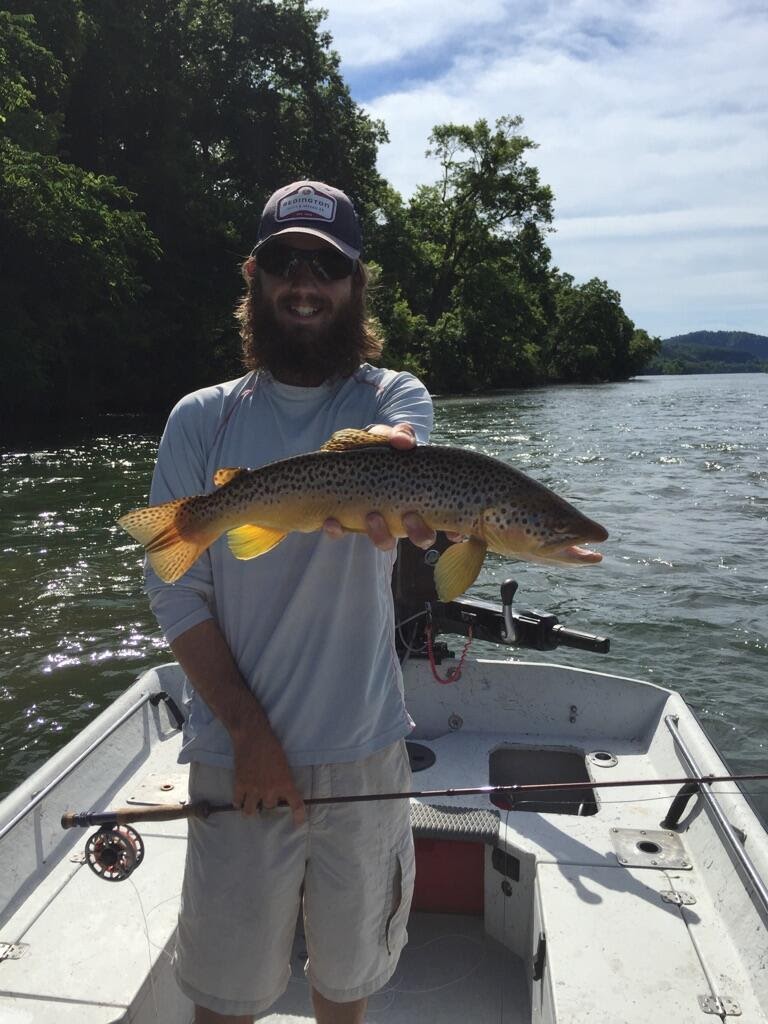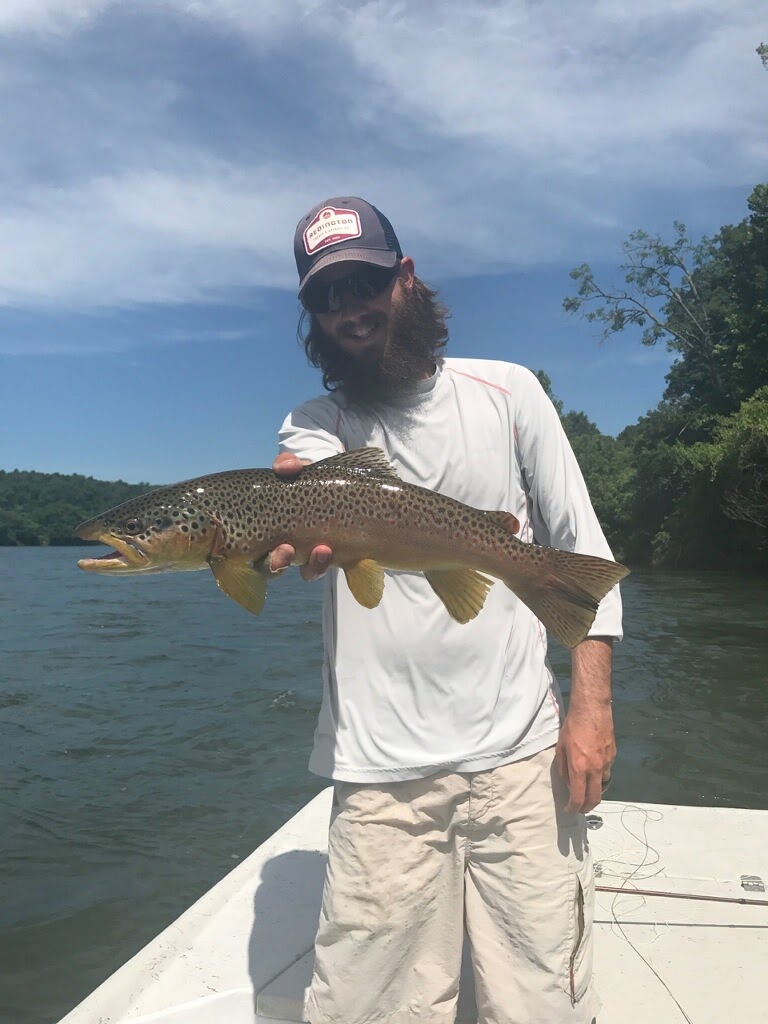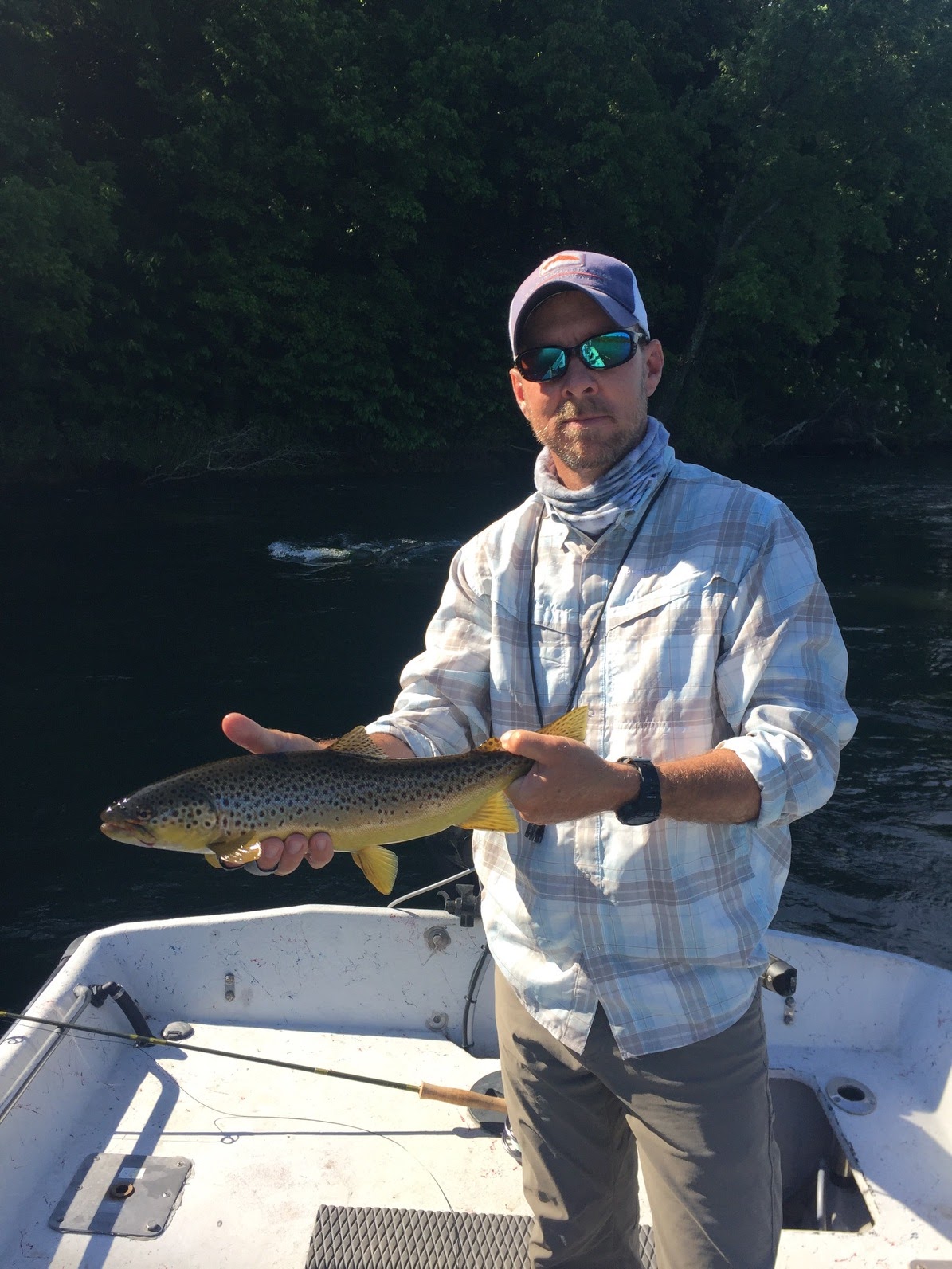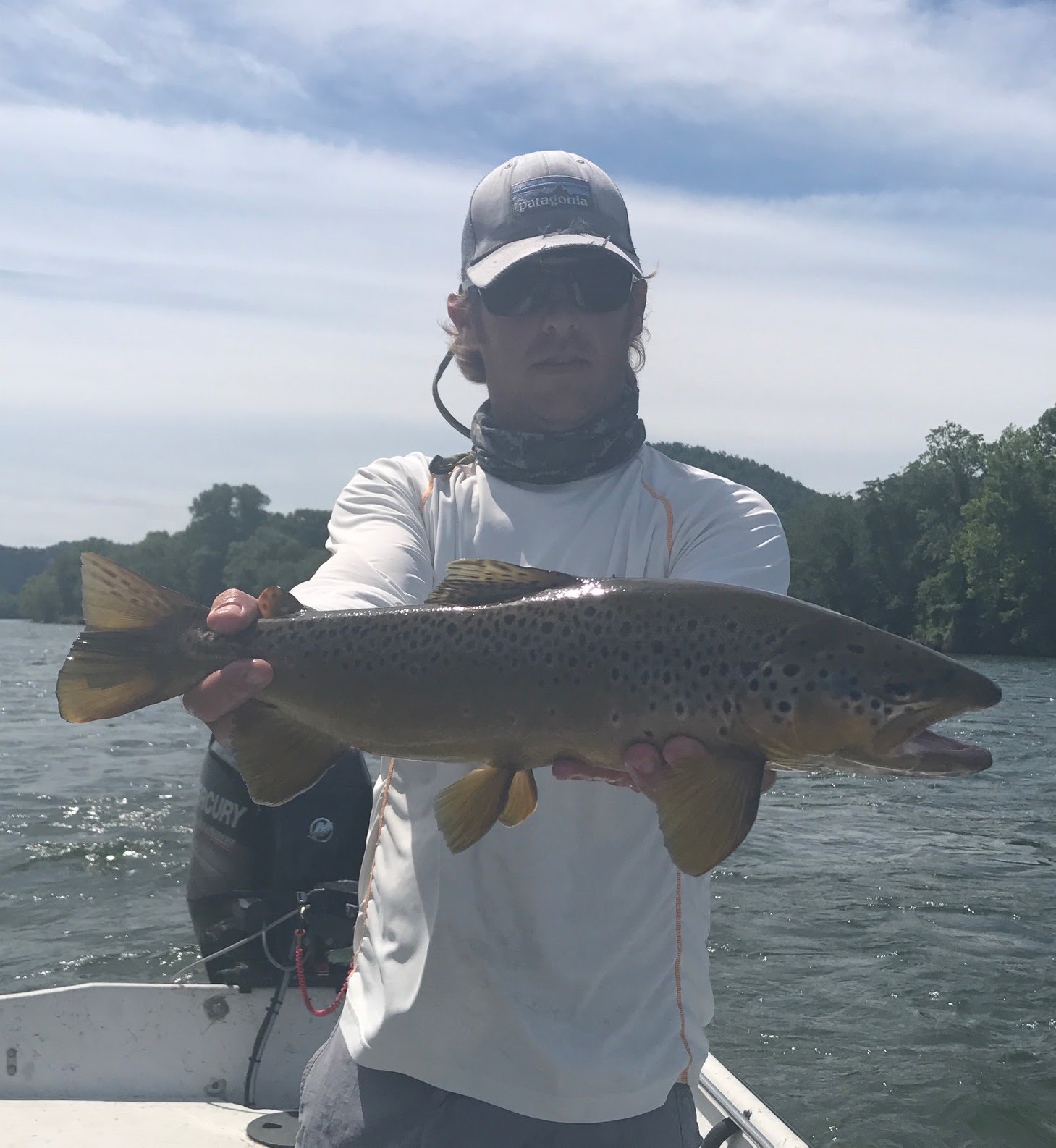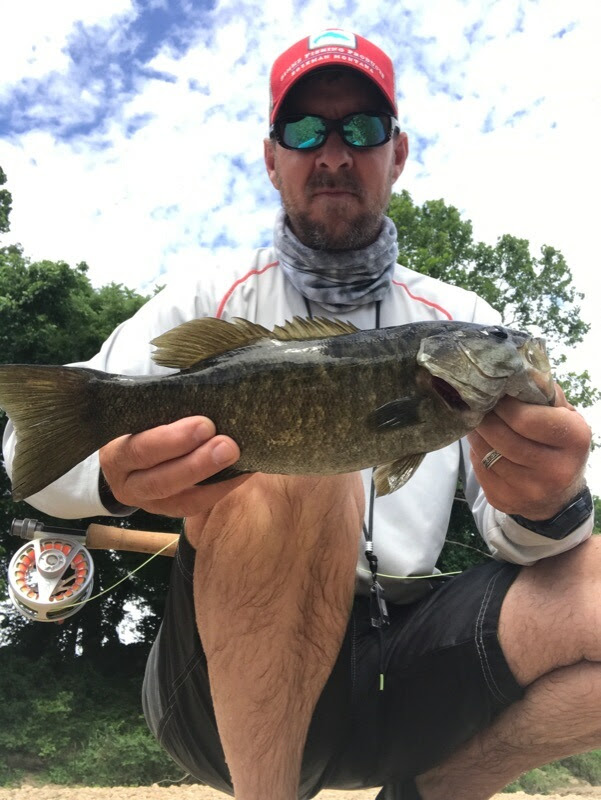 Barry (Two Rivers Guide), Brad (Two Rivers Guide AR HeadHunters), and Nathan (Two River Guide Ferguson Fly Fishing) took a day off,these guys must have had one of those "Epic" days. Above are just some of theirphotos. I am begging people to make them work every day just to keep fromseeing these kind of photos on my phone/email, and I have to listen to theseguys ramble on and on, one story after another …. Guess I am the jealous type …..If you want one of these "Memorable Trips", give us a call (Two Rivers Fly Shop),we can get you a day or three that you'll thoroughly enjoy and remember forLife.
I was able to get on the water with some of the Universityof Arkansas Fly Fishing Club members. Conner, Daniel, and Jackson came overfrom Fayetteville to "school" this "Ole Guy". Another session of listening toguys go on and on with story after story …. Are you seeing a pattern here? Withguys like these the Fly Fishing community is in Good Hands, they are all "VeryFishy!" Really enjoyed visiting andfishing with this group, would like to meet more of the Club members, but … thestories … well let's just say …
The last photo is a "Little Arkansas Butter" that I hung onto, so I did try to keep up with them.
If you are thinking about getting a Family member or Friend into this sport we call Fly Fishing you can't do better than Ron's Beginner FlyFishing School (http://ronsflyfishing101.com/), it's a full day of instruction(for 1-2 people) including the very basic skills one needs all the way to timeon the water. After one of these classes anyone will feel comfortable going FlyFishing anywhere! We do have packages available to break into the sport withoutbreaking the bank (Two Rivers Fly Shop Packages)
Come by the Shop in Norfork and we will try really hard togive you a "Great Day on the Water"
As always there are other things going on in the area forthe whole family
Red White and Blue Festival in Mountain Home (http://redwhitebluefestival.com/)…. Try not to miss the "Turtle Races", Free Concerts, or the Fireworks display
Trout Unlimited White River Chapter has their GenerationCamp, June 24th and 25th at Dry Run Creek (http://arkansaswhiteriver.tu.org/annual-youth-camp-at-dry-run-creek),this will a great weekend for approx. 20 kids. Dry Run Creek and the FishHatchery are a jewel for this area …. You owe to your family to check it out!
Thanks for reading and commenting!