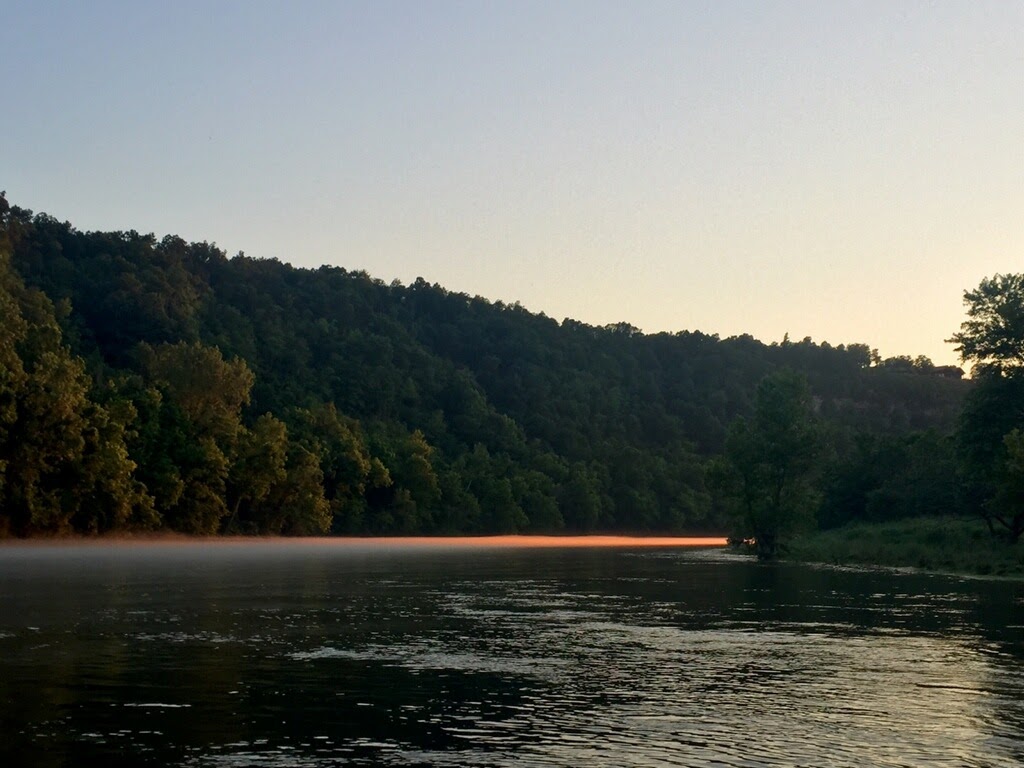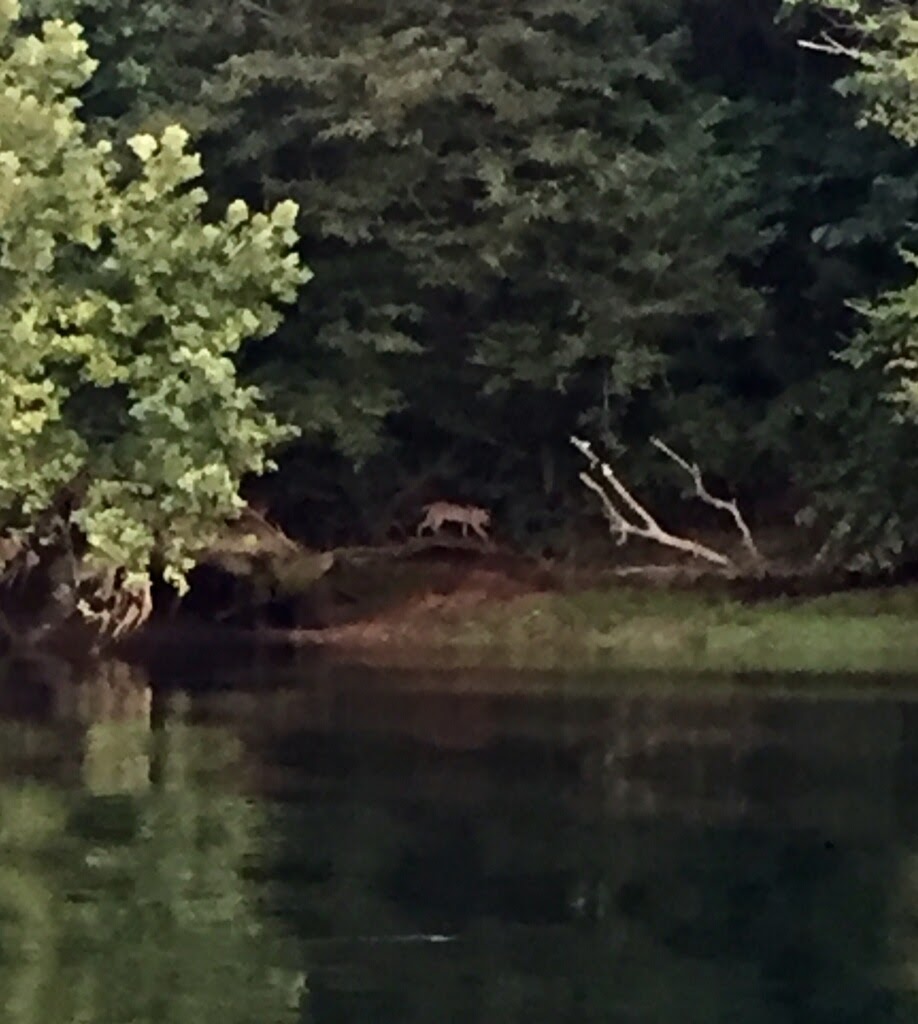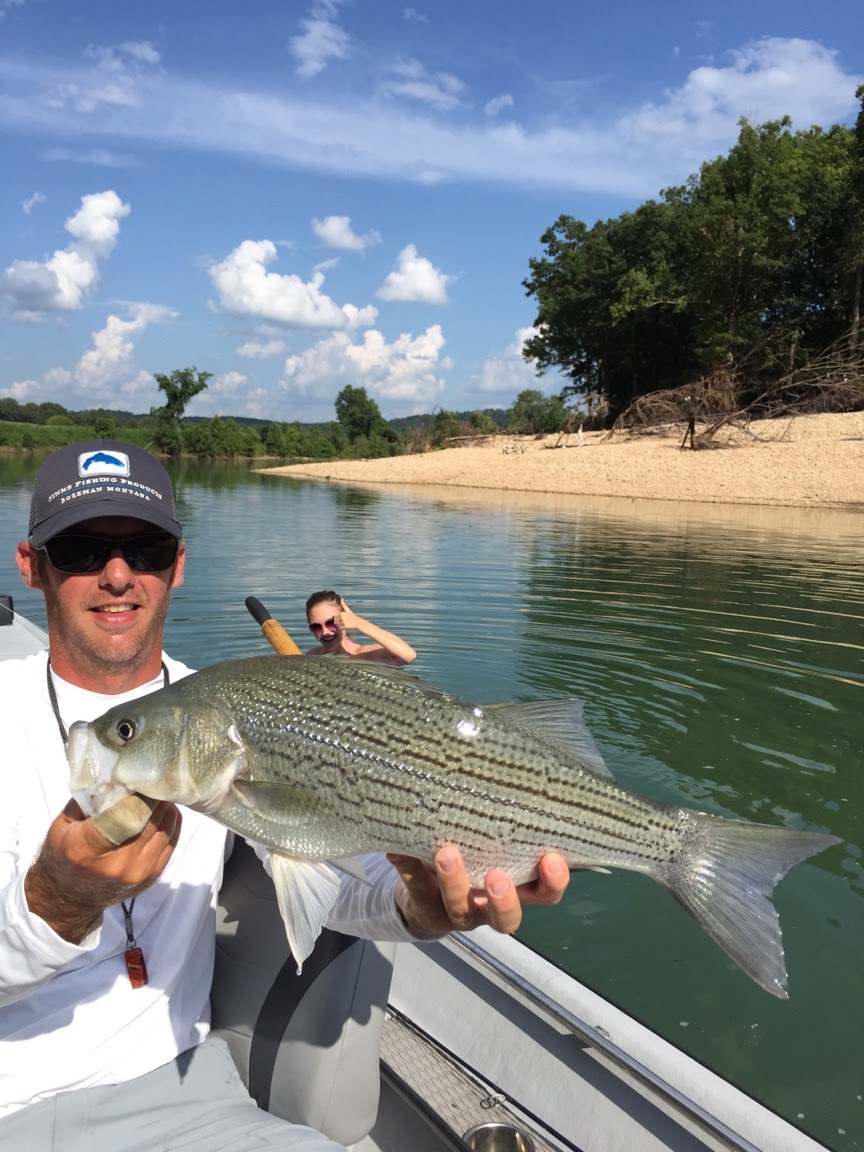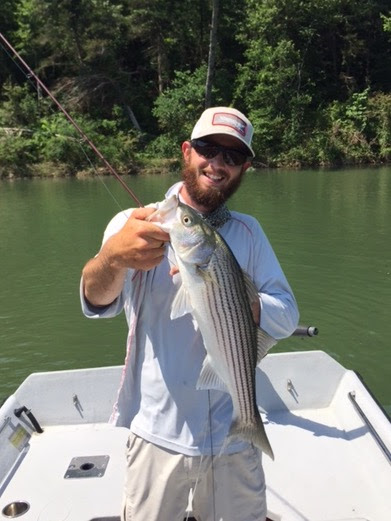 TGIF …. And here comes the weekend …. Oh Yeah! You guys response to supporting the UARK Fly Fishing Club has been great, nice to know that like-minded people are so willing to get involved …… Thanks to all Y'all!
Brad Smith (Two Rivers Guide, AR Headhunters) and Nathanael Ferguson(Two Rivers Guide, Ferguson Fly Fishing) have been hitting the creeks prettyhard …. Looking at these Striper photos are giving me an itch ….. Barry Annalora (Two Rivers Guide) is volunteering with a Youth Camp down in Texas …. Stories to come when he gets back, I'm sure ….. Dominic Zametto (Two Rivers Guide andOwner/Operator) is trying to run the business end of the shop, and get some fishing time (good luck on that, the business takes a lot of managing, well, maybe it's that new guy that takes all the management). All these guys are really, really fishy, and work their tails off to make every trip a Great One. You should call the shop, we'll gladly put you in touch with one of them and no matter what you want to do, they can work it out. You'll have a really Memorable Day, Creek, River … it don't matter, they know what and where is working best for the type of trip you want!!!
I did get to fish one evening with Brad and Nathan, many fish were caught, more than many lies were told, Brad even let me row his boat …. Trusting soul isn't he …. I really do need to get more time on the oars …. We got to see some of the beautiful scenery up here, along with some the wildlife on the bank (check the Bobcat roaming the bank), not to mention in the boat ….. Nice that we never take it for granted ….. Come on up and take a look yourself ….
Ozark Folk Center State Park in Mountain View has a lot going on this weekend:
Beginning Spinning, Craft your own handspun yarn
Ozark Folk School Pottery, No experience necessary
Soap Making, making soaps using old-fashion ingredients and modern methods
Stained Glass, learning how to make patterns, cut, grind and apply foils/solder
Contact ozarkfolkcenter@arkansas.comfor registration or take a look at their calendar of events (http://www.ozarkfolkcenter.com/calendar-of-events.aspx)
You could even grab a lunch to go at Heidi's Ugly Cakes (I suggest the Fried Bologna Sandwich, on Jalapeno Cornbread, but that's just me) and take the scenic drive down AR 341 to our friends at Gravity BrewWorks in Big Flat ….. really, you should check them both out