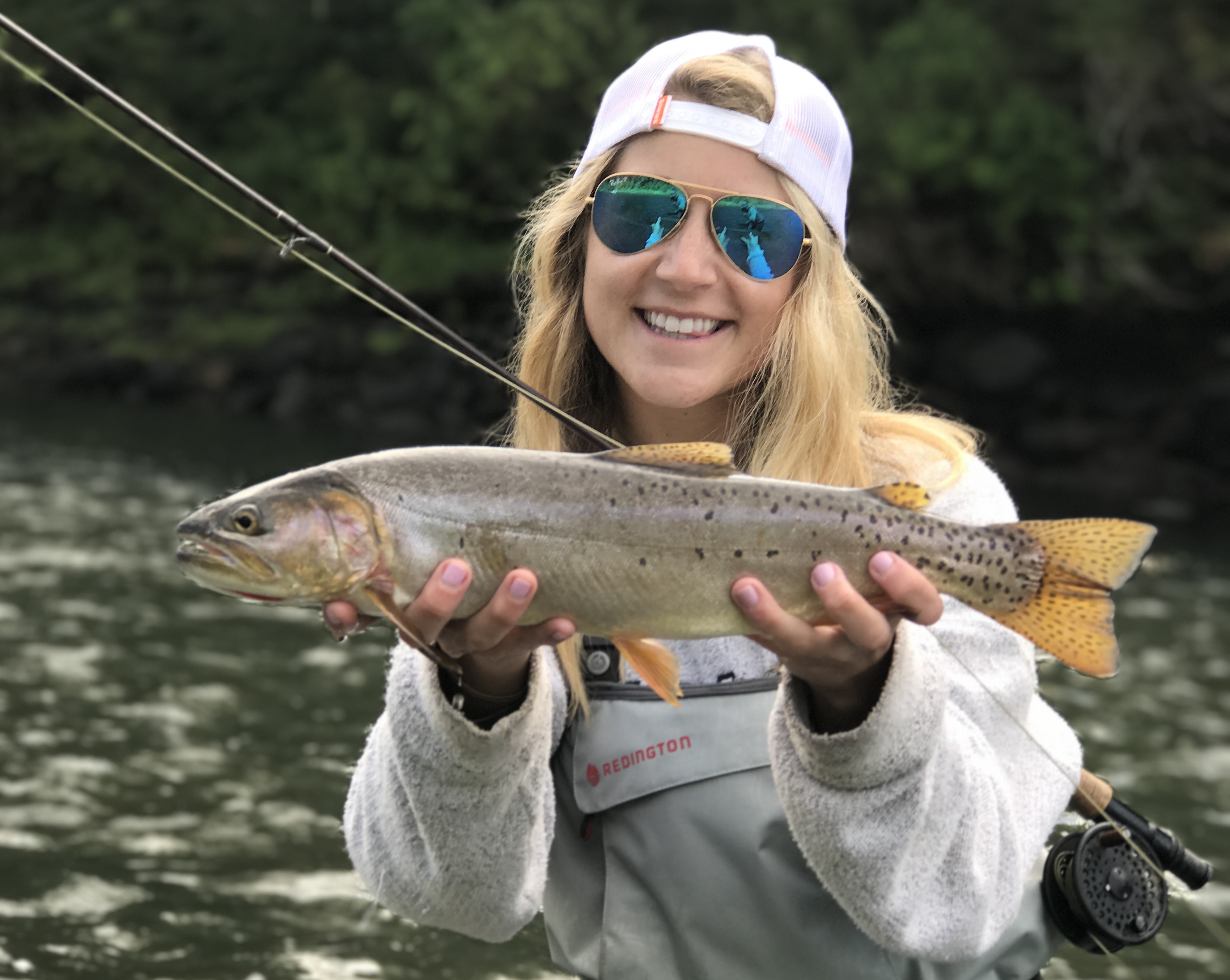 Taylor and Colt came over from Fayetteville Saturday night, as the story goes .... Colt was tying flies while Taylor drove. Long drive with a headlamp focussed on the vice much less trying to drive while someone is working on flies. They may or may not have gotten any rest before getting on the River. They got on the River early, floated down and got off around the time the Generation started. By the time they dropped by the shop they were completely stoked! Taylor caught and released one of the best success stories for AR' White River Chapter#698, Trout Unlimited, a 20" Bonneville Cutthroat. They were kind enough to allow us to post their picture.

Many of you have read the success story but if you haven't, See the link for a great read about the stocking and catching of these beautiful fish ....
Bonneville Cutthroat Success
Thanks again to Taylor and Colt!! Y'all come on up and maybe just maybe your smile will be as big as theirs.